Our Firm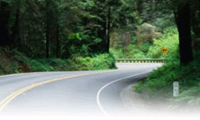 We are a full-service financial advisory firm committed to helping our clients pursue their financial and lifestyle goals. We focus on a unique evaluation process seeking exceptional value for our clients. We also offer a wide range of financial products and services to individuals and business owners. We believe you will be better able to achieve your objectives and make informed decisions with the sound financial information we provide. A more informed position allows clients development of a taylor made financial plan to meet their individual goals and priorities.



At Cornerstone we feel strongly that we have the tools clients need to understand their unique circumstances so they can thrive instead of just survive. When the facts are laid out clearly, informed decisions can be made. We are confident that we have a unique ability to work with individuals, families and business owners in a variety of circumstances to achieve better outcomes. We enjoy showing clients and their families how to safeguard their futures though a wealth transfers recovery process. What sets us apart is that we work to recover money clients are losing to major wealth transfers. Most are unaware of these losses. Major unnecessary wealth transfers may include taxes paid that could be reduced or avoided, nondeductible interest on debt, improper funding of college, over funding retirement plans, inefficient house purchases and the way in which many other major purchases are made. We maintain that recovering your unseen losses can be a huge part of your solution. We specialize in finding the money clients know they need to save now to live the same lifestyle in retirement that they do today.
Please call us at 507-433-3353 if you have any questions about our firm or the range of financial products and services we provide. Our firm has a relationship with a variety of financial services companies, so if we don't have a product or service, we know a group that does.